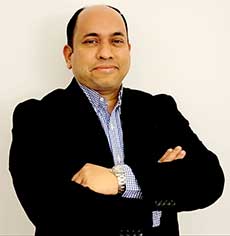 Reji Jacob is a 25-year veteran of the Engineering industry, having held Analytics and Data engineering leadership roles within the Healthcare and Retail Technology domains. Reji is passionate about helping companies achieve growth using data to drive strategy and business decisions, understand customer behaviours, improve customer experiences, optimize business performance and identify marketing opportunities.

Reji is currently the Principal at Computia Technologies, which helps businesses comb through big data sets and realize otherwise hidden trends and opportunities in their industry.

Reji earned a Bachelor of Engineering Degree from Pune University.